#BulletJournal®
weekly spreads 2018
Do you need inspiration for weekly spreads?
Here are my layouts. I have no favorite, I just love them all :-)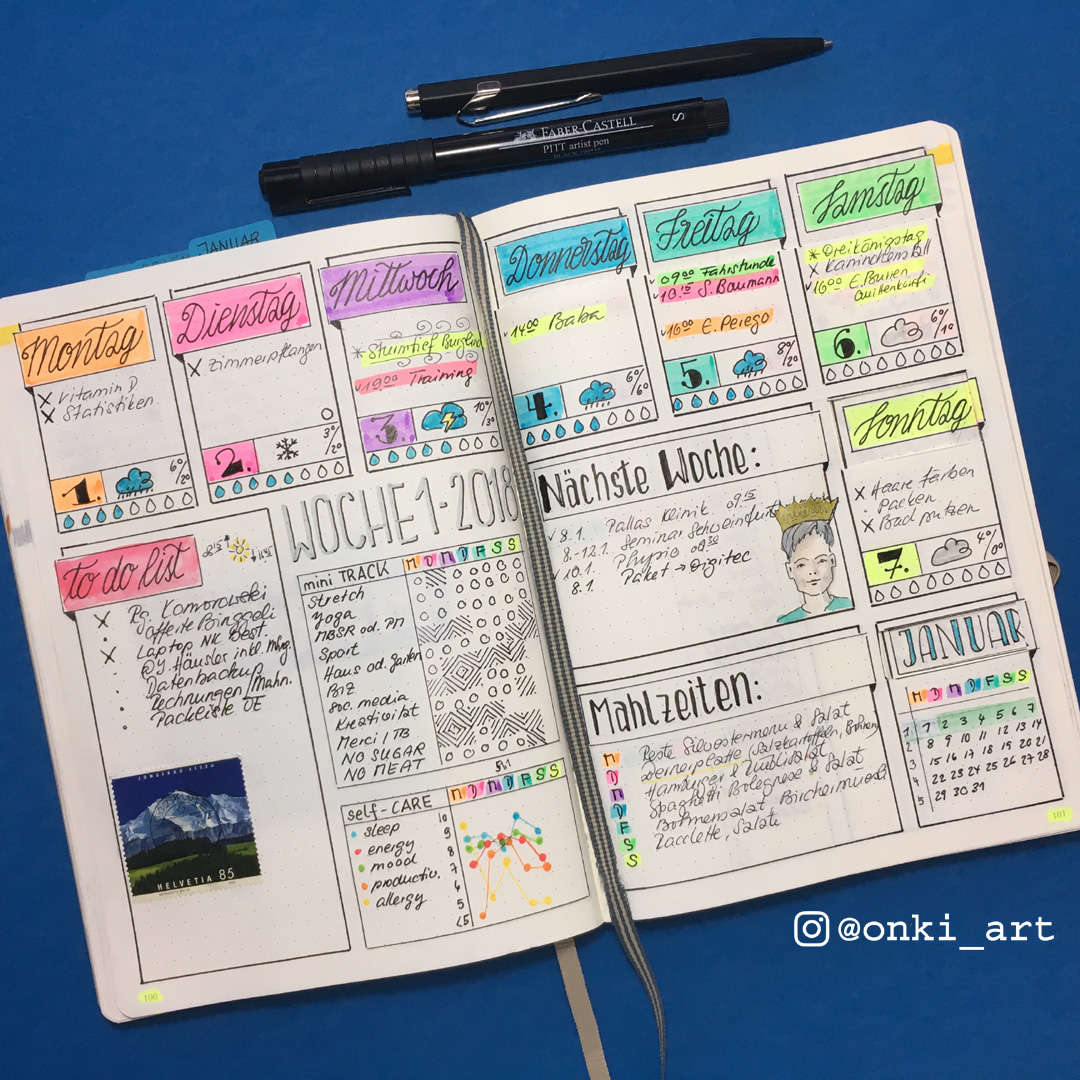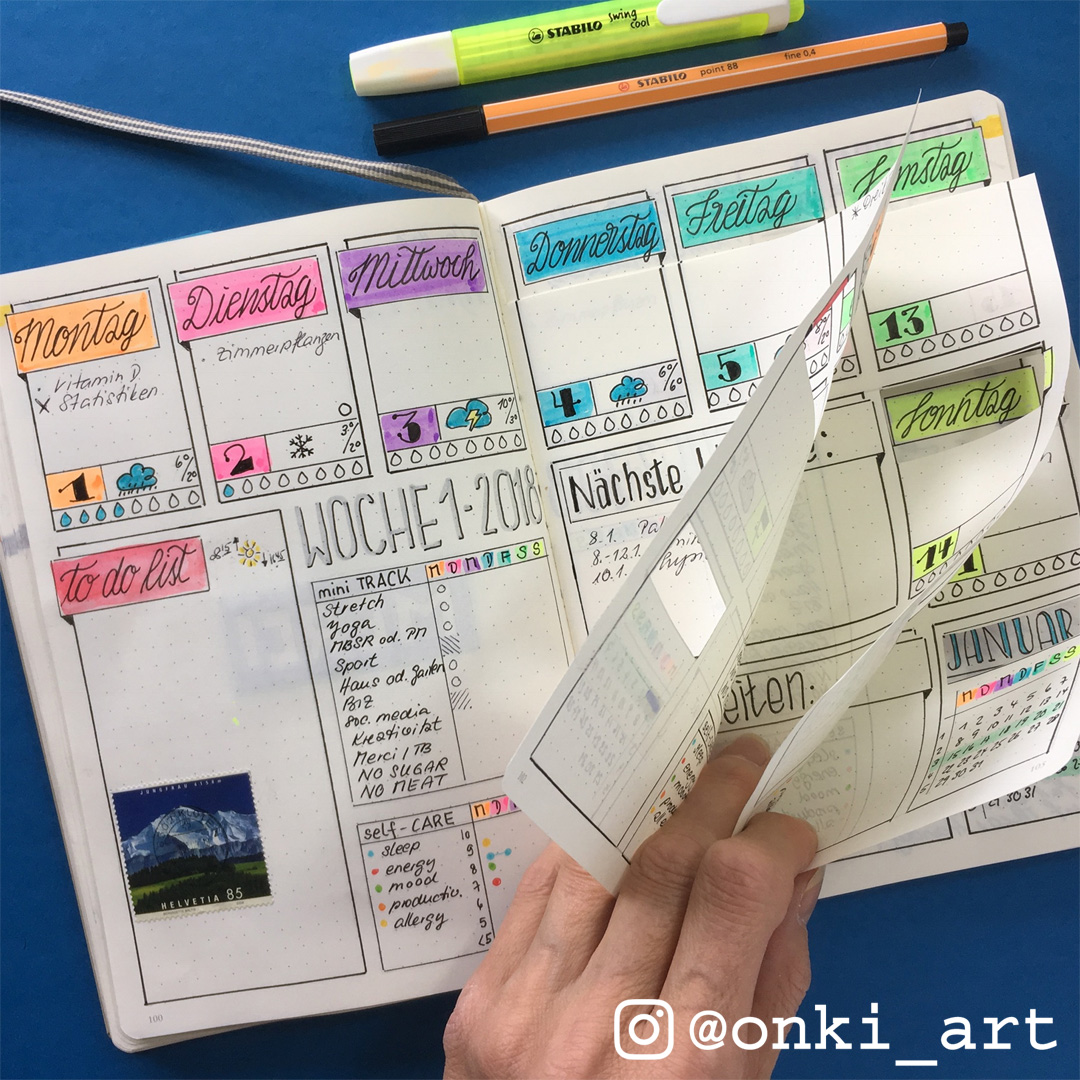 You have no time or no desire to create your own layouts? Then have a look at the printables in my Etsy-Shop.
Until February 28th 2018 I offer my weekly spread "winter edition" with a 15% discount. Please use the code WINTER2018 or the following direct link:
https://www.etsy.com/de/shop/onkiart?coupon=WINTER2018
These are the supplies I use for Bullet Journaling:
These are affiliate links. In plain English, this means that I may receive a small commission (at no cost to you) if you subscribe or purchase something through the links provided.
I post only links to products that I use myself and love! Thanks for your support.