#BulletJournal®
future log
Details

Published: Monday, 28 March 2016 13:00
I found my own style for future planning; it's a variation/extension of the Alastair method: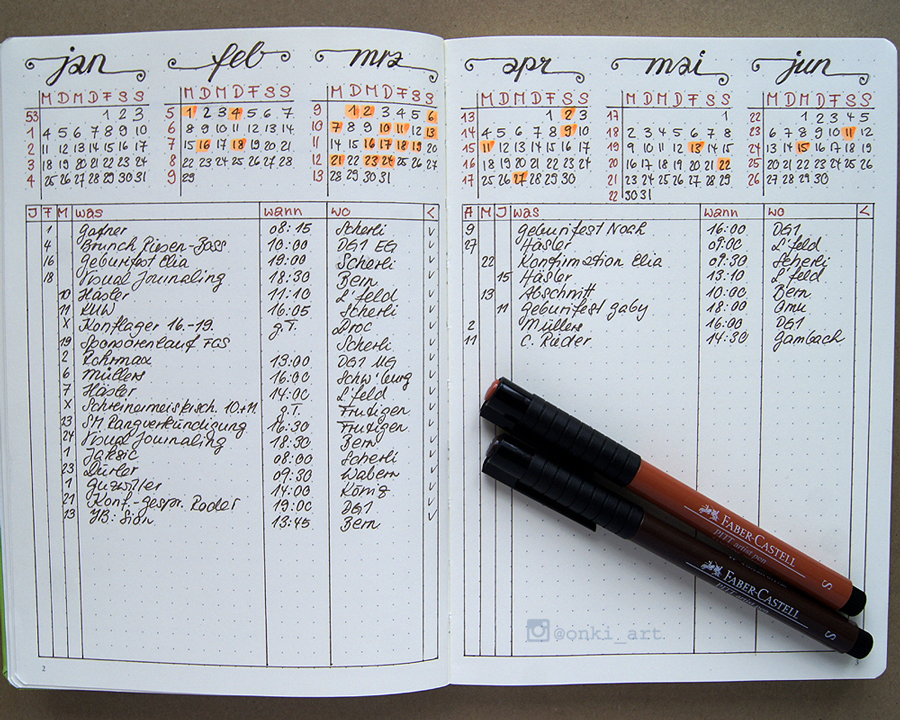 With the highlighted dates in the monthly overview I can see at a glance if there is already planned something on that day: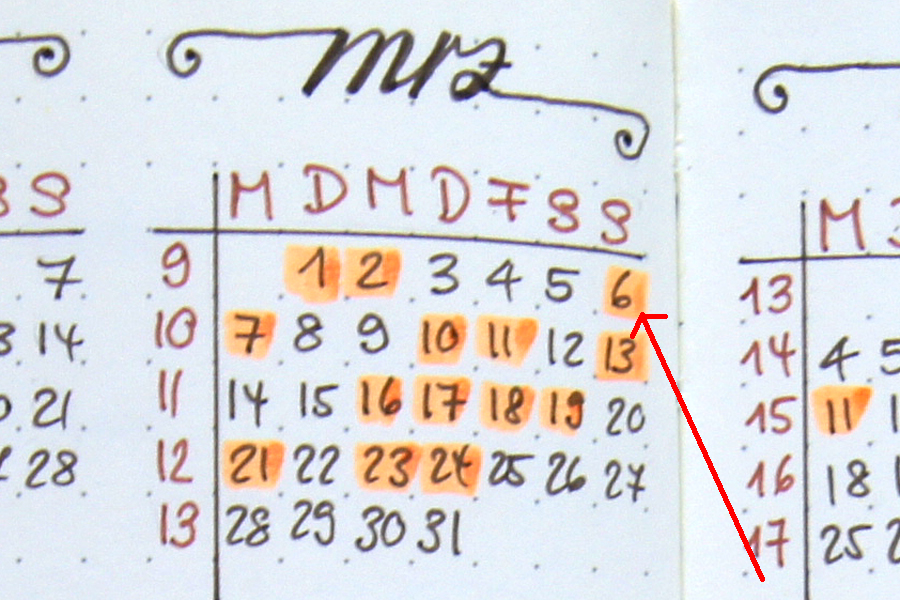 Then, I look for the corresponding date in the column and can see on the basis of its details (location/time) if there is space for more appointments on the same day: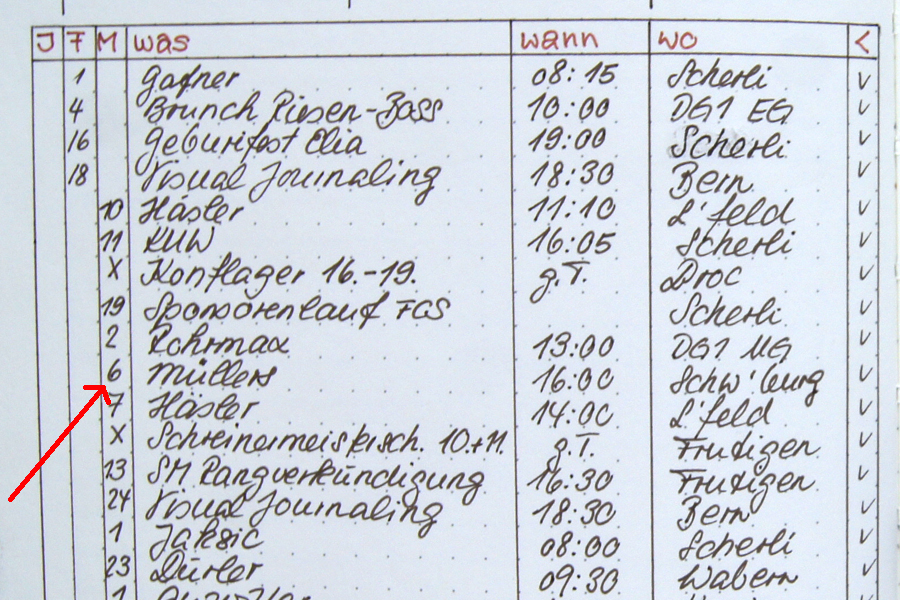 Once the date is transferred to the monthly overview, it's gonna be checked here:
At the moment I feel very comfortable and safe with this system.
It is handy and clear.

Perhaps it works for you, too? If you take it, please link back.
If you like printables, please find a digital download for 2017 on my Etsy-Shop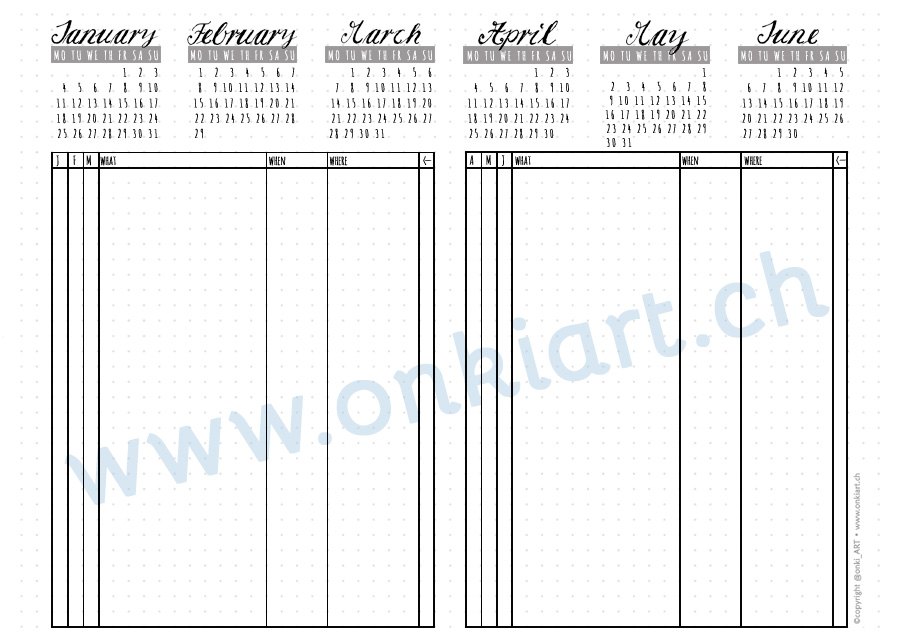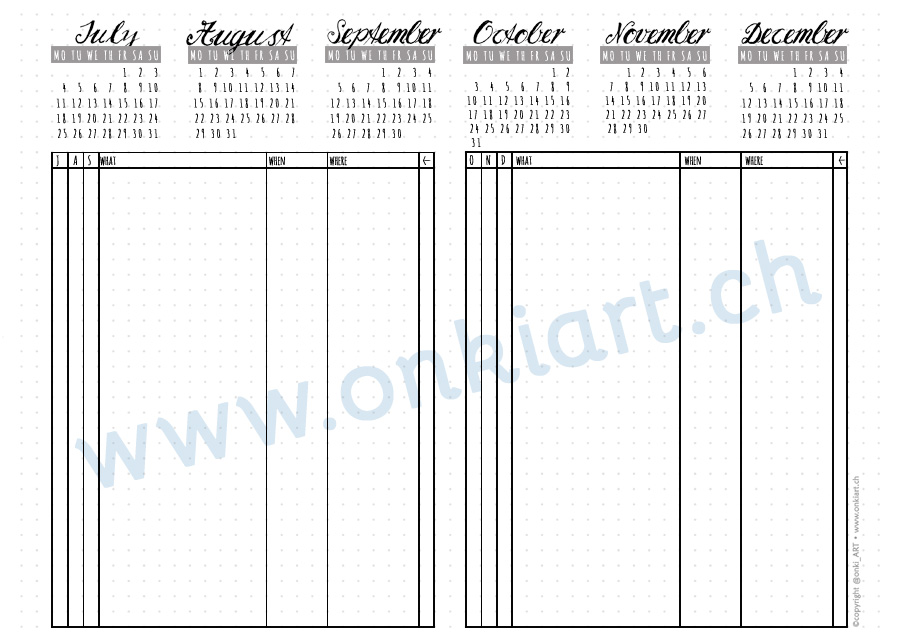 "future log" by Ryder Carroll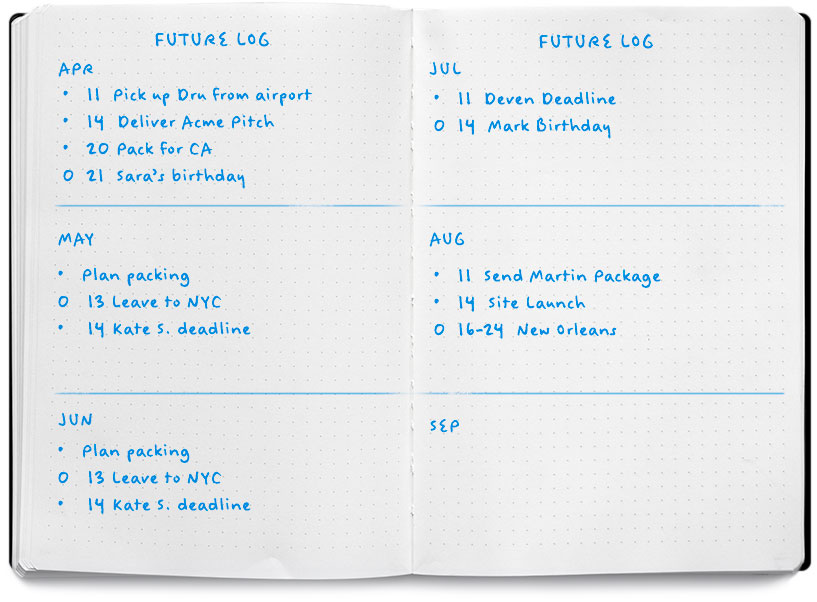 If you want to know more about my own variation of the Calendex-System, please go here.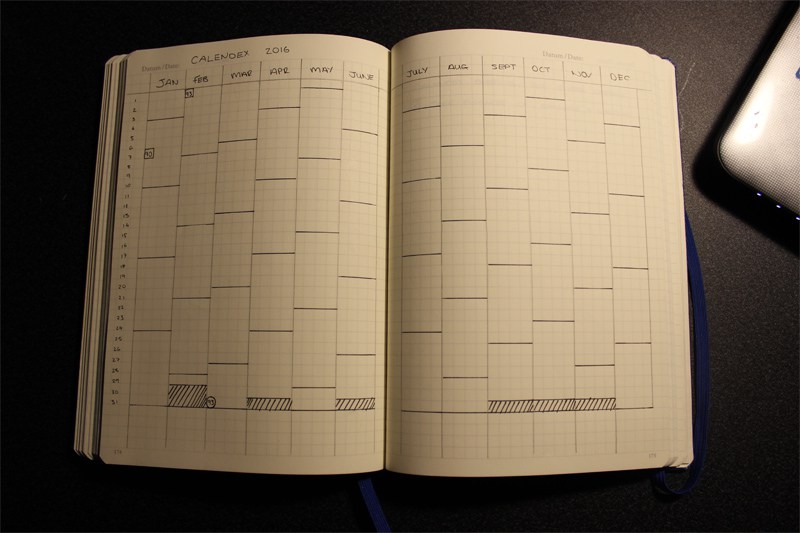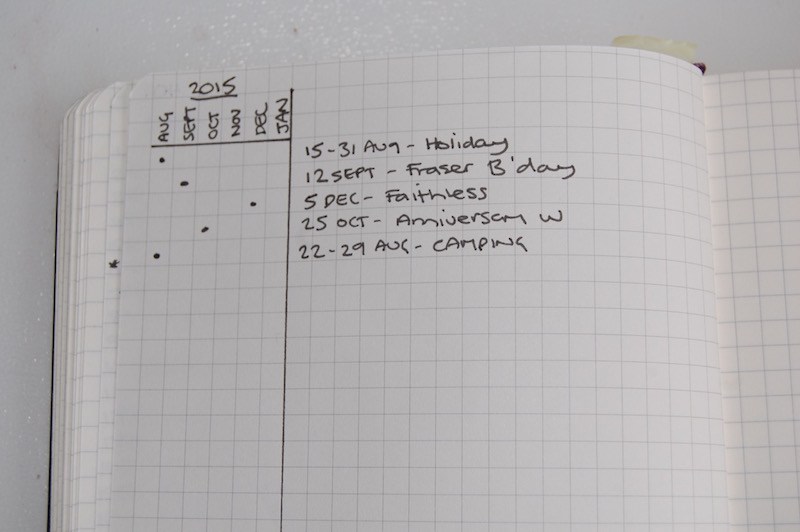 These are the supplies I use in my bullet journal:

These are affiliate links. In plain English, this means that I may receive a small commission (at no cost to you) if you subscribe or purchase something through the links provided.
I post only links to products that I use myself and love!